EXAMPLE INTRODUCTION FOR TANYA'S APPEARANCES

Tanya Crevier
(pronounced = ton' - yu kre' - vee - yay)

For your program today, we would like to introduce you to Tanya Crevier, from Elkton, South Dakota.

Tanya graduated from and played four sports at South Dakota State University. She also
played three years of Women's Professional Basketball.

She was inducted into the Fellowship of Christian Athletes Hall of Champions and is in the South Dakota Sports Hall of Fame.

Tanya now travels all over the world sharing her unique basketball handling show and inspirational message of hope and motivation. She has performed at many collegs, NBA and WNBA games.

She does her basketball show and appears at camps for universities, Fellowship of Christian Athletes and Upward Basketball Programs nationwide.

Today she will dazzle you with her skills and powerful message, please give a warm welcome to . . .


TANYA CREVIER!
---
IN ORDER TO COPY ONE OF THE POSTERS BELOW:

1) Place the cursor on the poster you desire
2) Right click on the mouse
3) Save or Print the Poster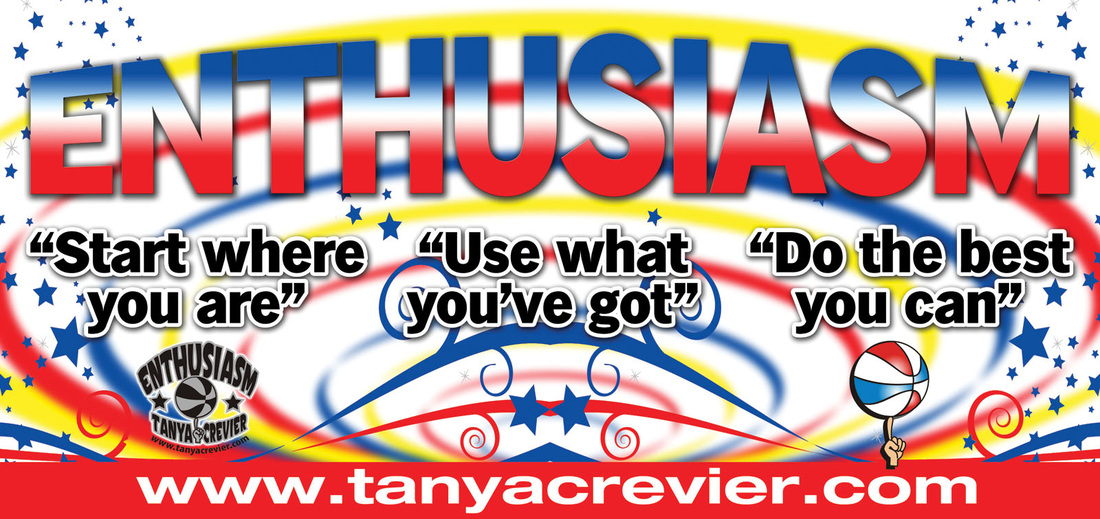 ---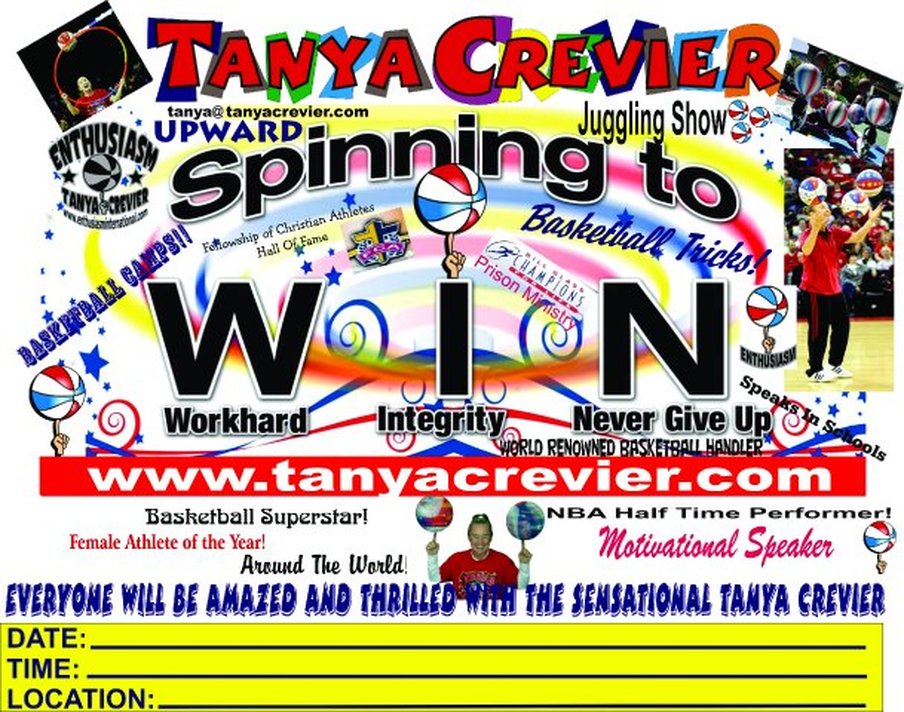 ---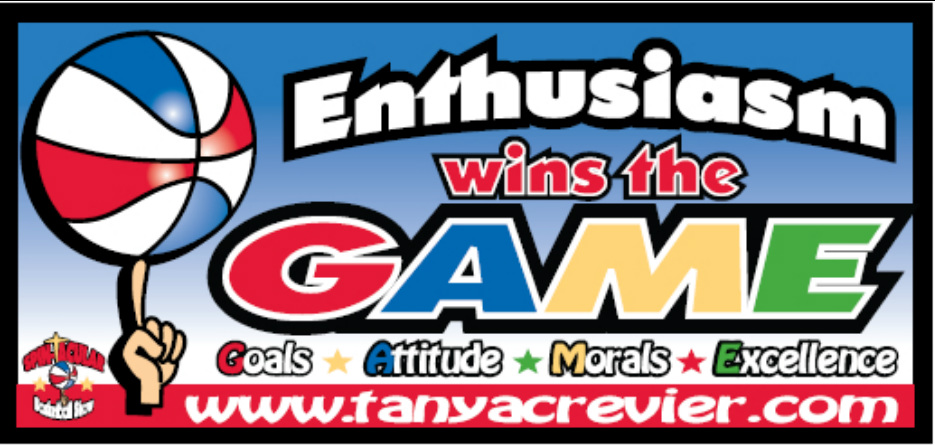 ---
---